Building the Log Cabin
Ashe County, NC - A photo essay, as remembered, by Jack Lynch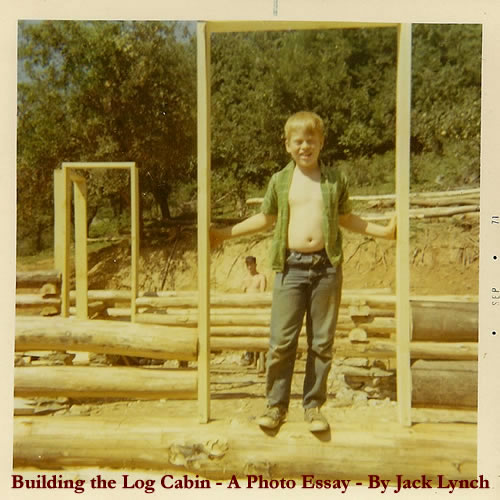 7/1971 That is me, eleven years old, standing in the frame space for the front door.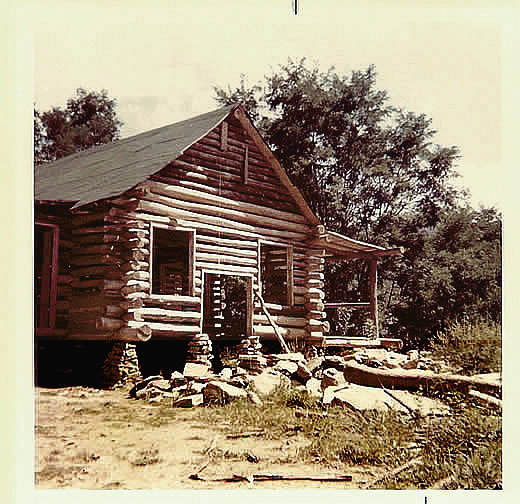 Chimney Building - we hauled native rock and hoisted it up to the stoneworkers - the chimney bottom
and inside fireplace were laid by a master stonemason - we did the rest of the rise of chimney ourselves.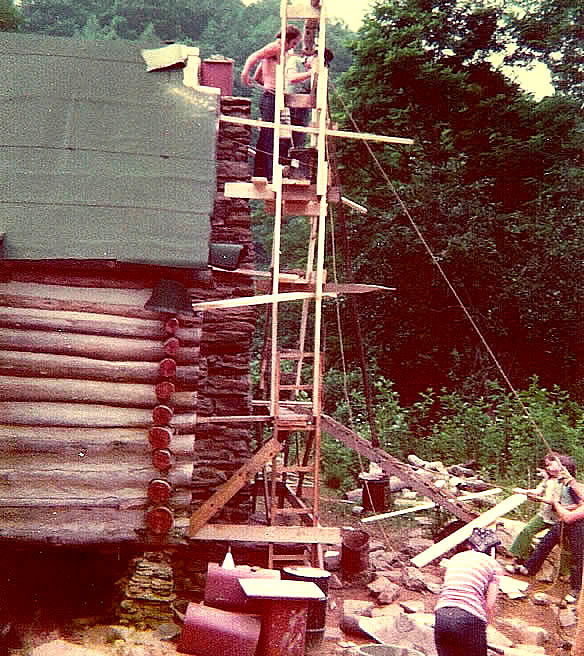 We mixed 'mud', cement mix with lime and water, just in time for the chimney builders and rock hoisters -
a few tense moments as the mud dried on the builders and the rest were worn by their work - but at least we had
the shade compared to the masons.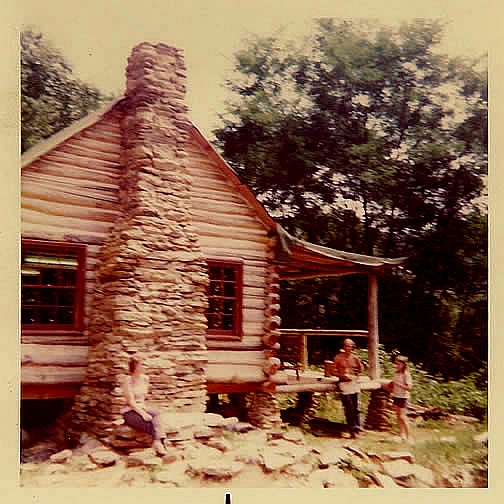 Chimney completed.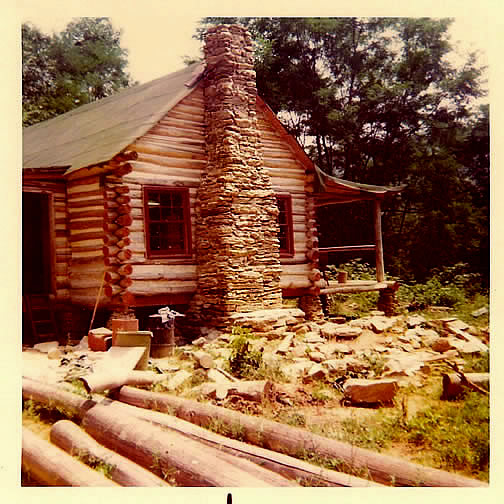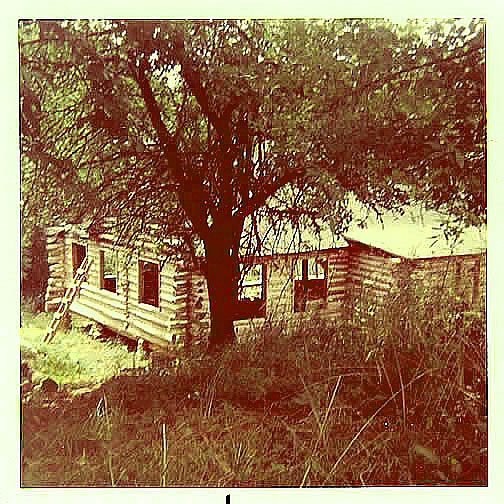 View from the historic orchard, full of apples like Virginia Beauties, StaymanWinesap, Horse and May apple, various pippins.