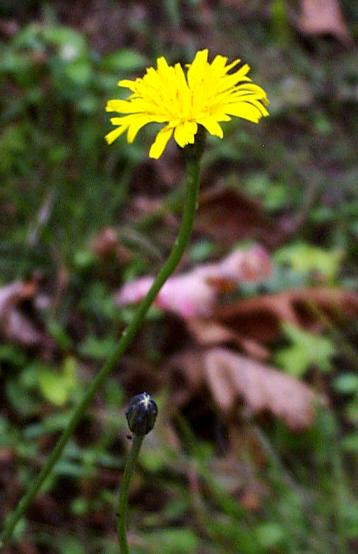 Same family, but not the same genus as that lawn nemesis, the Dandelion.

FAMILY:
Sunflower Family, Asteraceae
DESCRIPTION:
Looks like a dandelion on a thin, leafless stem. The head is yellow and 3/4" to 1 1/2" of ray flowers. Even though the stem is small and spindly, may grow up to 1' tall, though frequently found tipped over. Small, slightly lobed basal leaves.
FLOWERS:
May to October
HABITAT:
Prefers sandy soil, and also grows in rocky slopes and crevices.