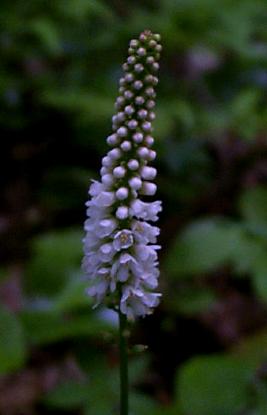 Galax flowers are very prominent from the surrounding low leaves.

DESCRIPTION:
A spike standing 16 - 24" erect from low lying dark evergreen leaves, the flower cluster conatins flowers that are only 1/16" wide, with 5 petals united at the base.
FLOWERS:
May to July
HABITAT:
Open and rocky deciduous woods.
NOTE:
The species name was recently changed from aphylla to rotundifolia.