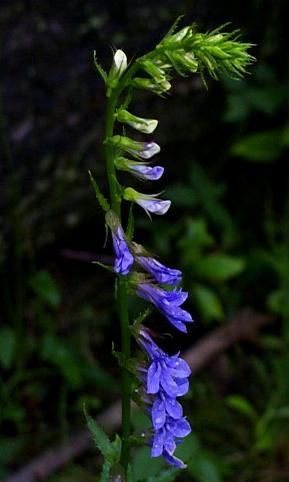 A showy wildflower that looks good in the garden.

DESCRIPTION:
These bright blue flowers connect to a single unbranched stem and grow to 4' in some areas. The flowers are about an inch long with 2 lower lips sometimes striped with white erupting from a long tube.
FLOWERS:
Late July to October
HABITAT:
Wet meadows, along stream banks and rich lowland woods.