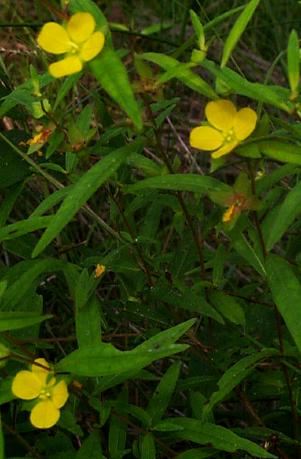 I'm sure i have some anecdotal information about this shot, but I'm at a loss at the moment.

DESCRIPTION:
A single yellow flower atop a smooth-stemmed plant with many branches. The flowers are about 1/2" wide with 4 very rounded petals, framed by 4 green sepals of unequal length. The leaves are lanceolate, 2 - 4" long and smooth-margined. The plant rarely grows above 3' tall.
FLOWERS:
June to September
HABITAT:
Swamps, bog-margins, and around moist edges of lakes.