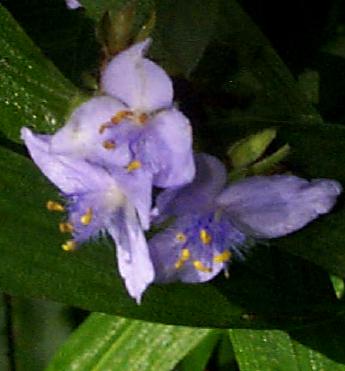 Not a very good picture of this pretty flower. The flowers open in the morning and tend to turn gelatinous by evening.

DESCRIPTION:
A grass-like fleshy native perennial 1 - 2' tall with a terminal cluster of violet-blue flowers with pronounced yellow stamens. The leaves grow to 15", are pointed and folded lengthwise.
FLOWERS:
June to July
HABITAT:
Deciduous woods and borders, thickets, meadows and roadsides. Sometimes forms large stands.