"I want your fear. For your fear, like a current, rushes through your body. Your fear makes your heart pound; it renders your veins rich and full. " So says the most famous vampire of them in all in this exciting new adaptation by Steven Dietz that restores the suspense and seduction of Bram Stoker's classic novel to the stage. Rich with both humor and horror this play paints a wickedly theatrical picture of Stoker's infamous villain.

February 13,14,20,21 at 8:00pm
February 15 and 22 at 2:30pm
Leapin' Lizards! Annie is back on the CPCC Theatre stage. After a record breaking Broadway run, a star-studded motion picture version, a hit 20th anniversary Broadway revival and a string of national and world wide tours, Little Orphan Annie is back at CPCC for a sure-fire good time for the entire family. Filled with hit songs like "Hard Knock Life", "I think I'm Gonna Like it Here" and the classic "Tomorrow", Annie: The Musical will delight young and old . So don't wait. Get your tickets today and sit back to enjoy the adventures of America's favorite red-headed orphan and her lovable mutt Sandy in there heartwarming battle with Miss Hannigan.

The Member of the Wedding
by Carson McCuller's
April 16,17,23,24 at 8:00pm
April 25 at 2:30pm
CPCC Theatre asks the honor of your presence at the wedding. Join us as we present the 1950 Critics Award winner for Best Play – The Member of the Wedding. See the play that brought Julie Harris and Ethel Waters to such high acclaim. The Member of the Wedding is the story of a harum-scarum adolescent girl from Georgia, her wise but much put upon house keeper and her ever underfoot cousin as they prepare for her older brother's wedding. The Journal-American called it "Something rare and special." You'll laugh and then cry at this masterpiece of the American stage.

PERFORMANCES are at 8:00 pm except where noted, and are in Pease Auditorium on the CPCC Central Campus, Elizabeth Avenue at Pease Lane, Charlotte,NC 28235.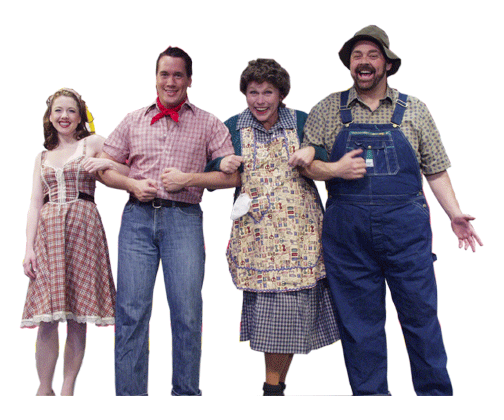 State Fair Photo by Tom Covington

Tickets
Individual -$12.00
Season Tickets- $44.00

For ticket sales, single ticket reservations and group rate information
Box Office: 704-330-6534
CPCC Theatre
P. O. Box 35009
Charlotte , NC 28235
Email- boxoffice@cpcc.edu

Tickets are on sale by mail, by phone or at the box office. The Box Office is open from 11:00 am -3:00pm Monday -Friday . Box Office opens one hour prior to performance. Please have your MasterCard, Visa, or American Express number and expiration date ready. (Note that there is a .50 cent service fee for charge card orders.)

How to Find Us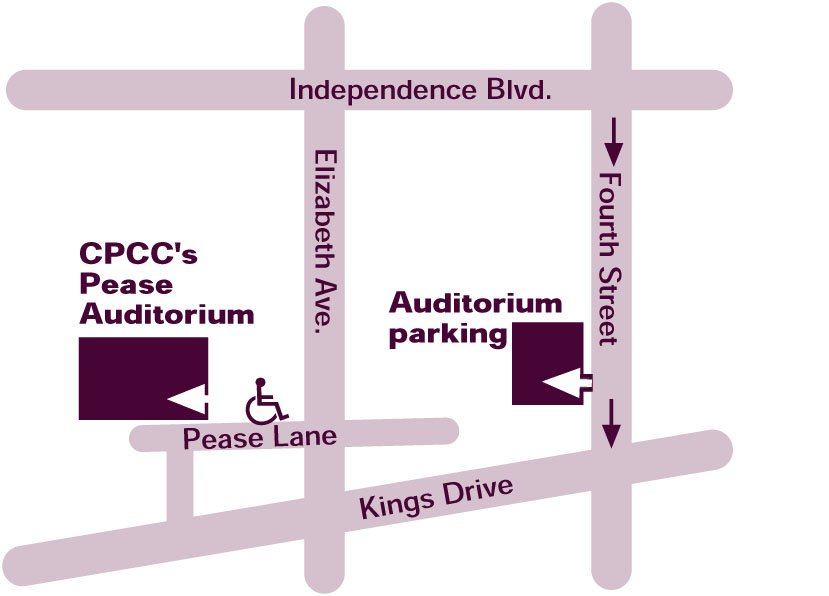 Donations
Don't throw away those old clothes, etc.
The CPCC Theatre gladly accepts donations of items that might be useful to us, but are of no use to you anymore, things like clothes (especially vintage), hats, props, tools, etc. If you are cleaning out your closet, keep us in mind. Your gifts are tax-deductible. Your old prom dress, uniform or lamp could have a career on stage!
Has your organization or company thougth of sponsoring a show or sponsoring a group of seats for the season? It's a wonderful way of showing appreciation to your employees while supporting theatre at CPCC.
Contact: Tom Hollis, Chair-Drama For Details
Email-Tom.Hollis@cpcc.edu


Picnic Photo by Tom Covington Ten Little Indians Photo by Tom Covington
Central Piedmont Community College is an equal opportunity/affirmative action institution. Auxiliary aids for individuals with disabilities will be made available upon request ten working days prior to the event. (Call 704/330-6739.)