Peace Links - North Carolina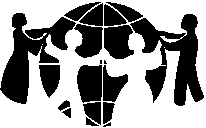 e-mail: peacelinks@main.nc.us
PLEASE NOTE: Peace Links – North Carolina will officially close as a non-profit in 2011. Though the need for peacemaking is clearly not over, all our members are actively involved in other important work. It's time to let this organization, with its wonderful history, retire. We will be distributing Peace Pledge cards a little bit longer and will send all the cards we have left to the Dayton Peace Museum, which has promised to keep the Peace Pledge alive. Please contact them at http://www.daytonpeacemuseum.org/ to access the cards in wallet, bookmark and postcard sizes. Though it was created about 15 years ago, the Peace Pledge is timeless. The message still needs to be shared. Thank you for caring about peace!
Following is some general information about the national Peace Links organization, and about Peace Links - North Carolina. Click on the hyperlinks to learn about past Peace Day Highlights or The Peace Pledge Project. Please contact us by e-mail at peacelinks@main.nc.us or by U.S. mail to order Peace Pledge wallet cards, postcards and bookmarks. See the Peace Pledge Order Form for donation information and details.
Last updated 9/24/2001
For nearly 20 years, Peace Links has been
a national, non-partisan and non-profit grassroots network of more than 30,000 citizens across America, working to empower themselves and others to create peace in any way they can, at any level. Peace Links was founded on the democratic belief that "we the people" share the responsibility for helping our leaders determine public policy. Core beliefs have been
that peace is achievable;
that solutions to our community and global problems will be found when enough of us put peace at the top of our agendas; and
that world peace really is built one person at a time.
Peace Links began in 1982 when Betty Bumpers, the wife of a U.S. Senator from Arkansas, heard her daughter voice deep fears about the threat of nuclear war. Alarmed, Betty spoke with other mothers and realized their children too believed they would die in a nuclear war. Betty founded Peace Links and mobilized nearly 200 congressional and gubernatorial women to speak out against the nuclear threat as a solution to global conflicts.

Over time, the focus of Peace Links evolved into a multi-faceted approach to violence prevention and peace building in American communities and the world. Work has been done on many fronts to educate our communities about a new concept of national security ... the value of cultural diversity ... global cooperation and citizen diplomacy ... and non-violent conflict resolution. After nearly 20 years, the national office closed in the summer of 2001 and transferred ongoing active programs to other groups.


Peace Links - North Carolina

is based in Asheville, and also was founded in 1982. Through 1996, Peace Links - NC celebrated its work each year with its traditional October Peace Day. Since then, the Peace Pledge Card has been the main focus of outreach, along with coalition work with other groups. Due to other commitments of steering committee members, Peace Links - NC is no longer actively meeting. Peace Pledge cards definitely are still available, however, and they are more timely than ever.

How to Contact Us:

Peace Links-North Carolina
Post Office Box 2592
Asheville, NC 28802

Web Site: http://www.main.nc.us/peacelinks
e-mail: peacelinks@main.nc.us


Peace Day Highlights
The Peace Pledge Project
Peace Pledge Order Form