Mild Seven Outdoor Quest
China, 1999
The MSOQ is a multi-day adventure race held annually in China.
Team BMG Software included locals Jay Curwen, Leckey Haller, and Julie Dauphnie.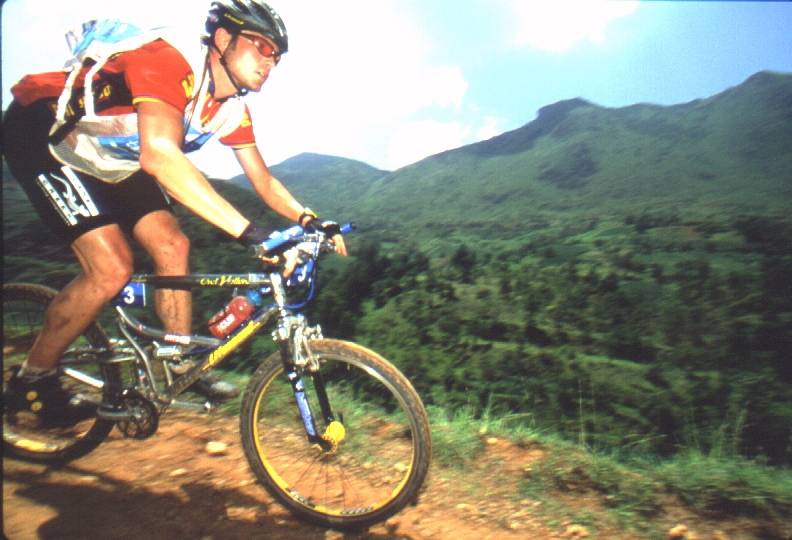 Jay Curwen takes in the scenery.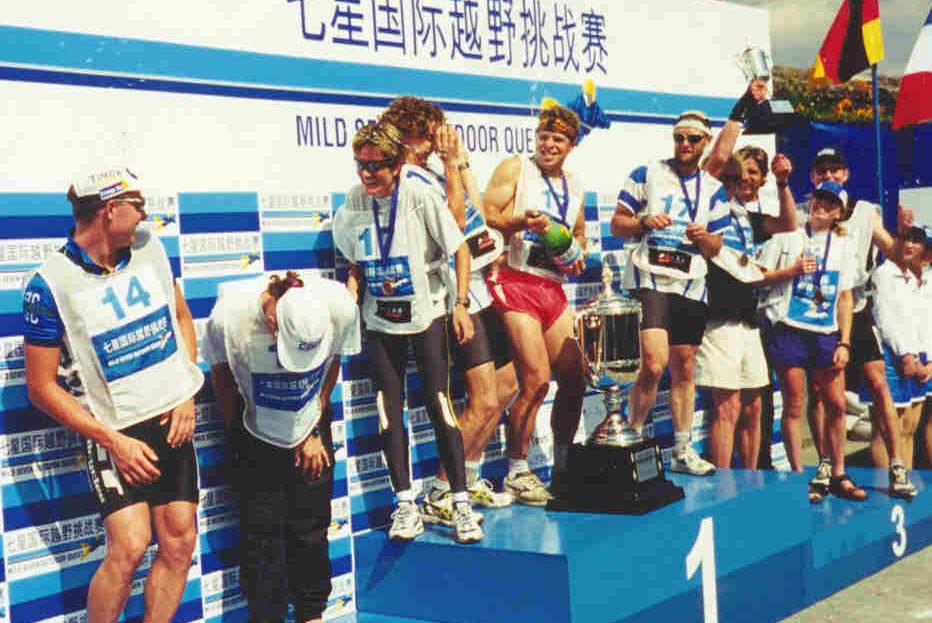 After several days, Team BMG Software wins third place.
That's Cris Liegh and Paula Newby-Frasier's team cracking up in second place.