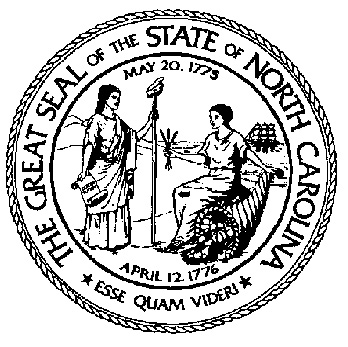 STATE OF NORTH CAROLINA
OFFICE OF THE GOVERNOR
RALEIGH 27603-8001
JAMES B. HUNT JR. GOVERNOR
August 8, 2000
Mr. Monroe Gilmour, (Coordindator)
(Western North Carolina Citizens For An End To Institutional Bigotry)
P.O. Box 18640
Asheville, NC 28814
Dear Mr. Gilmour:
Thank you for your letter of March 28 and the many fine suggestions you offered in regards to the mascot issue. Again, I commend your tireless efforts on behalf of the citizens of the State of North Carolina.
You will be pleased to know that the North Carolina Commission of Indian Affairs has adopted a resolution that calls for the elimination of the use of American Indian symbols and imagery as mascots by 2003. 1 have attached a copy of the resolution. I anticipate that the Task Force on Race Relations will support the resolution or may adopt a similar one on their own.
Additionally, I will ask State Superintendent Mike Ward to have a member of his staff research the issue, particularly in light of the impact such negative stereotyping has on the integrity of our public education curriculum. I will also ask Mr. Ward to provide feedback on how other states are dealing with this issue.
Again, thank you for your efforts and for offering such fine suggestions. Oftentimes, the best suggestions do come from people who are closer to the issue and have to deal with it day to day.
I wish you much success in your efforts to eliminate the use of American Indian mascots within our state.
My warmest personal regards.
JBH:GAR:ML