Literature and Books Links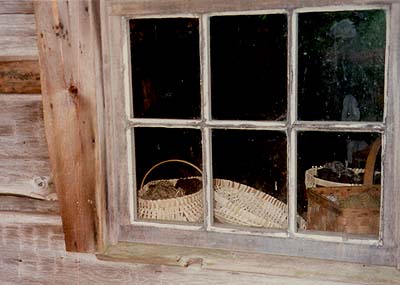 Ashe County is home to its very own literary festival each year! Our streets swell with the likes of Lee Smith, Jill McCorkle, and Fred Chappell. Check out the On the Same Page Festival celebration of writing. Click here for a video clip of our Festival from Public Television's North Carolina Weekend. The event is August 1 - September 13th, 2011.

Spotlight Story from the Mountain Times- Dec 2006: Link - Abbreviated Text Below
Local Man Writes Film Titled "The Sins Of Ashe County"

In an effort to bring more tourists and major film companies to Ashe County North Carolina, local actor Michael Damian Kelleher has been busy writing a feature length film called, "The Sins of Ashe County." "I have been working on it during my nights and weekends for the past two months. The second draft should be completed by mid December. My associate producer and I will then schedule auditions for the public in 2007, to read through the script and offer editing advice," Kelleher explained.

The film deals with the hanging death of Will Banks. "The film is designed to bring us together, not tear us apart. We cannot ignore the struggles which the African American Community has had to endure, even until today. We also need to recognize that there were many white families in Ashe County who were Abolitionists and thought that Will Banks was innocent," Kelleher added.

With the exception of the part of Will Banks, anyone interested in auditioning for a part, or for anybody who wants to be part of this project, he or she is invited to go to the Contact Us page at: www.mdkphoto.net Send in comment or request for information and Kelleher will keep interested persons posted on his progress.
The Library of Southern Literature
East Carolina University's Guide
DeadMule.com - No Good Southern Fiction Is Complete Without a Dead Mule.
University Press of Virginia University of Georgia Press University of Mississippi Press
[ HOME ] [ MAP ] [ VISIT ] [ HISTORY ] [ GENWEB ] [ REGION ]