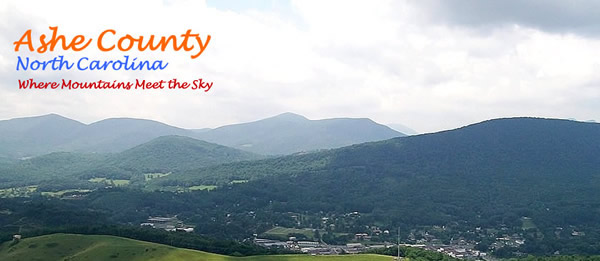 NEW LOCAL LINKS! Be sure and welcome them into our Community Quilt!
Drop by the Todd Mercantile and Bakery, local crafts, and a stop for rafters or bike riders along the RR Grade!
The Ola Belle Reed Festival Goes Back to the Roots of Local Music this Year! It's August 12-14, with
Wayne Henderson, Big Country Bluegrass, Elkville String Band, and many others like the Whitetop Mountain Band.
From Pork BBQ events to AARP Meetings, it's all on the WKSK Radio Calendar
Todd's High Country Calendar embraces the regional events
New River - a poem
Mark Roberts Ashe Photo Link
The Ashe County Case: 1918 War Deserters and Governor Bickett's Ashe Visit
Rufous Hummingbird Sightings in Ashe
The Blue Ridge Bigfoot Sighting! (Glendale Springs)
Boone NC Magazine Online - Southern Highland Guild Parkway Craft Center
Check Out the Beautiful Views of Grayson Highlands
Appalachian's State's Dark Sky Observatory Visit www.dso.appstate.edu.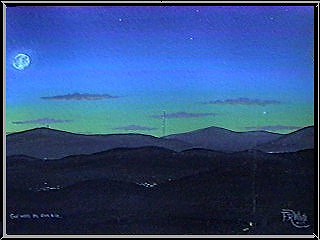 "God Walks These Dark Hills"
by Appalachian/North Carolinian Artist F.R. White
Hot Off the Press! Music Lovers, its local music at Porchpickin.com
A Mountain Odyssey: The Churches of the Frescoes in Ashe
The Western North Carolina Postcard Collection
Perhaps you've already seen this one...Pete Yates says they've "been there forever"
Tom Fowler's Ashe County Aerial Photography Website Pretty Cool!
Big Horse Creek Farm in Lansing offers old apple varieties nearly lost today!
Native Ground Music traditional music source from Asheville
ASHE COUNTY MUSIC HISTORY! HERE
Carolina Corner The Counties and Businesses of NW NC
Ashe County Artist Mark Willingham Website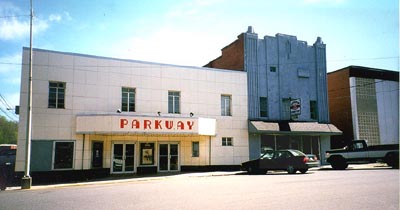 Parkway Theatre, West Jefferson
[ HOME ] [ MAP ] [ VISIT ] [ HISTORY ] [ GENWEB ] [ REGION ]