Various Postcard Views in Ashe County and Area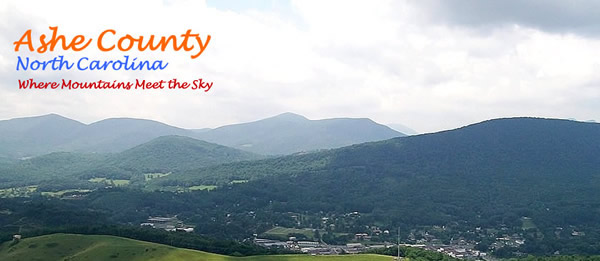 West Jefferson as seen from Mount Jefferson, NC - See It on a Topo Map
Ashe County Courthouse 1910, Jefferson, NC

Boone, NC 1906

Boone, NC 1908

Boone, NC 1912

"X" Marks the Spot of Daniel Boone Campsite and Cabin in Boone, NC circa 1910

Colvard Motor Lodge, West Jefferson circa 1950

Myers Motor Court circa 1952

Convicts Work on the Road to Jefferson, NC circa 1908

Molasses Making with Horses to Grind Sorghum

Tobacco Warehouse Auction

Tobacco Auction

Images on this page are portioned, colorized, and enhanced by Jack Lynch, original copies of the postcards may be public copyright if you own your own copy, but these are watermarked and all rights reserved. 2011. Requests for reuse will be considered if appropriation and reciprocal links are provided.
[ HOME ] [ MAP ] [ VISIT ] [ HISTORY ] [ GENWEB ] [ REGION ]
Copyright 2011 by Jack Lynch. All rights reserved.