Profile
Although blessed with many natural wonders, Avery county has many human ones as well. Crossnore School offers a stable, healing environment for children from families in crisis, in a residential group setting.

"...as much as we appreciated the building themselves, stone, brick, concrete, timber are not of primary importance. It is what they stand for that counts: a chance at a fine new life for countless children."....... Dr. Mary Martin Sloop





______________________________
Previous Profiles

North Carolina Natural Digest provides Wings on the Wind as a reminder of how quickly life passes by. Keep your eyes open for the birds and the butterflys as well as the bees.





Although blessed with many scenic wonders, the most widely known is Grandfather Mountain . At one mile high the old man looks after us even as he enjoys a snooze. Explore his broad shoulders. Somehow you will be in awe and at home.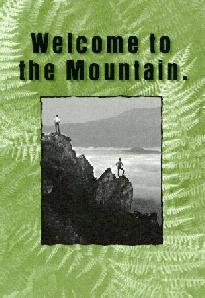 ______________________________
Avery County
Anytime!
______________________________
Home || Snapshot || Economy || Community || Profile || Calendar